This is my Interpretation of David Campbell lecture.
The Documentary Image, thinking about the images and the world.
What the Image can do to impact change, Tod Pepper George said: " If your image isn't good enough you are not reading enough". Reading is all about research, gaining an understanding of the subject you are going to make images of and or write about so that your image as a context about the issue being viewed.
The event is not something that happens, things become events over time, through the narratives told about the collection of things that happens at a particular time. It becomes an event through the narratives about the collection of happenings.  And only become significant after being told.
Research is vital because you become part of the story, that you are making Images of you become part of that narrative, and others become part of the narrative. Your perception of the narrative will be different than there's the difference creates conflict, the narrative is influenced by the differences, the narrative has now evolved into a more complex story. Looking from the outside as a viewer, the imagined narrative is a different story than that of the photographer. In that, the photographer is part of the story. The viewer will build a story based on his past experiences and knowledge of the subject, but included in that narrative is the photographer who is part of his story.
The viewer can only come to a reasonable narrative if the correct building blocks are presented to him in the Image. ("You can't make the assassination of JFK into a comedy" Heydon White") . We should also remember that photography will need an angle, and some things will have been left out. It is impossible to include everything, perhaps in a deliberate way to guide the viewer down a particular path in his/her narrative. Knowing what to leave out and what to include is the central part of understanding the construction of the Image/story this is something that the structure, helps with It must have a beginning a middle and an end. This offers a feeling of completeness for the viewer. This completeness is false because it is made up of the narrative that the viewer as constructed in there mind. It has a thread of truth running through it, but it is still fantasy, each viewer will have a different perspective of the image based on their life experiences, but will still feel a feeling of completeness. Connecting the Image to the context, It is something that we should aim for if we want to convey information.
We must research the subject before we take the images if we intend to tell a story with context. The power of an image can influence change if it is made in the right context. The Vietnam war was one such war that was influenced by Images. The image of the little girl running down the road badly burned with no clothes on is said to have brought abought the end of the war. This is fiction, and although it did seem to have an effect on public opinion, it obviously didn't bring about the end of the war because the war didn't end until three years after.  Iconic images don't hold up to scrutiny and never change anything; it is only the thought and research that goes into the Image that changes things. The Image is only the tool to convey the message if the context is wrong, perhaps because of inadequate research, the information won't be transmitted.
Research surrealist photographers
Martin Stranka
Stranka's work is very surreal, but not in my view on a documentary level. I don't think he is trying to make any particular point. When viewing his work, I feel he aiming for the art ordinance that is influenced by the likes of Gregory Crewdson and is made for one purpose, and that is to sell, not that there is anything wrong with that, good look to him. From what I have seen of his work, he is doing very well. And I would love to own one of his Images. He makes images of your dreams or space just in-between, and in that sense, if you were to make a documentary about dreams, you wouldn't go far wrong in getting his advice.
"
"(https://www.artpeoplegallery.com/martin-stranka-photography/ accessed 10/02/18)
Straka's work is all very similar in style I can see why it is popular, but on the other hand, I don't think it is unique in the sense that I understand photographers need to develop a style. I think they need to change the concept of each individual Image if the images are limited to sell. For me, when I view the photos together, I get a sense of the same, the surreal has become the norm when seen together. Strank's work could be a collection of the same dream.
Ronen Goldman
Goldman's work is surreal, unlike Straka's work above, I feel that Goldman's work is more dreamlike; it has a sense of humour and less straightforward than Stranka work. The colour in Goldman's work is running through the mane of his work, and I feel this is part of his style. Red and blue feature a lot in his work and as we know these are contrasting colours, the colours make you look for longer, because they are not quite right together and most people wouldn't work this out, they would leave the image with a sense of curiosity in there subconscious. Having just made the statement about colour, not all his work has vivid colour, but these images stand on there own. Each individual image is separate and has its own story to tell. There are some similarities that you could associate with the style. Things floating repetition of props, bright colours, and so on. I think the style comes from the concept and the way each image has been constructed almost entirely different from the next, not one dream leading from another but from the different dreams on different nights.
(https://www.pinterest.co.uk/pin/27232772727350741/ accessed 10/02/18)
Quote page 71 at the bottom.
In sociology and anthropology, reflexivity is understood as the acknowledgement on the part of the researcher of how there own cultural background preconceptions values and opinions affect the way they interpret the data they collect.
Anastasia Taylor-Lind
I have just come across Talor-land while researching photographers in general, she has been involved in a new project, in Rohingya for the human rights watch.  "It impossible to get to where the crimes are being committed, other than on highly staged and controlled state tours." (British Journal of photography issue 7867 2018)
While studying the effects of war and how it is portrayed, she had the idea, that perhaps we could do it a different way. Instead of showing the people as victims of war, Present them on the other side as individuals that have come through it to survive the suffering. To photograph them as individuals with dignity, to use their story along with there the picture showing a proud and dignified person, not a person at the lowest ebb of despair grasping at any straw to survive death.
(http://www.anastasiataylorlind.com/rohingya-massacre-survivors (accessed 03/03/18) )
One of the women is Rashida, she escaped being burned alive and insisted her picture be taken in the act of defiance towards the ethnic cleansing and murder of thousands of people. Anastasia Is sharing the images with the media to show the world so the crimes or on record for the world to see.
Mark Power.
Power has been making images for over 30 years remaining old school regarding technology, i.e. Instagram only joining in October 2015 after a lot of convincing by his daughter and only then after she agreed to manage the site. He has published eight books to date. Destroying the Laboratory for the sake of the experiment (2016) being the most recent.
https://www.instagram.com/marktpower/
(www.magnumphotos.com/theory-and-practice/mark-power-destroying-the-laboratory-for-the-sake-of-the-experiment) ((accessed 05/03/2018)18/03/18))
Towner Art Gallery, A green and pleasant land, British Landscape and Imagination 1970s to Now
(http://www.townereastbourne.org.uk/exhibition/a-green-and-pleasant-land/) (accessed 03/03/18))
Bruce Davidson
Davidson was born in 1933 and first became interested in photography at a fairly early age while working in a local camera shop. A local photographer called Mr Cox took him under his wing, he learned by watching going on shoots and by being at the photographer's elbow. He studied graphic art at Yale University and for his thesis, he chose photography and, decided to photograph the college Football team not the football its self but the nitty-gritty in the changing rooms before and after the match. By a stroke of luck, the images were published by Life magazine he was about 20 at the time. Like many photographers of his time, he found inspiration in the work of Henri Cartier Bresson. Has he matured as an accomplished photographer his work became
"Harde and Sharper".  He went on to photograph for long periods sometimes over many years before publishing his work. "I learned from one body of work to another"
( the information in the above on Davidson has been obtained from the Digital camera 201 April 2018)
"You need to have passion and purpose as a photographer."
(https://uk.images.search.yahoo.com/search/images?p=Images?p=Davidson (accessed 08/03/18))
(https://uk.images.search.yahoo.com/search/images?p=Images+Frank+The+Americans (accessed 08/03/18))
Comparison
Viewing Davidson's work, I get a feeling that is is similar in style to Franks, work  The Americans. This comes across to me in other photographers work that the Images in  America seem to have a connection with each other, this, of course, is probably only in my mind. See the images below and see what you think.
Davidsons Images are taken later than Franks, and although they are similar in style, I don't think any copying styles are at work. America, in general as its own distinctive Americanism contribute to the similarities of the images, the Americanism being the most influential the equipment and the dates of the shoots. If we look at Peter Dench's work, although very modern in comparison and in colour, they also have similarities.
Dench
Frank
Davidson
Frank
Davidson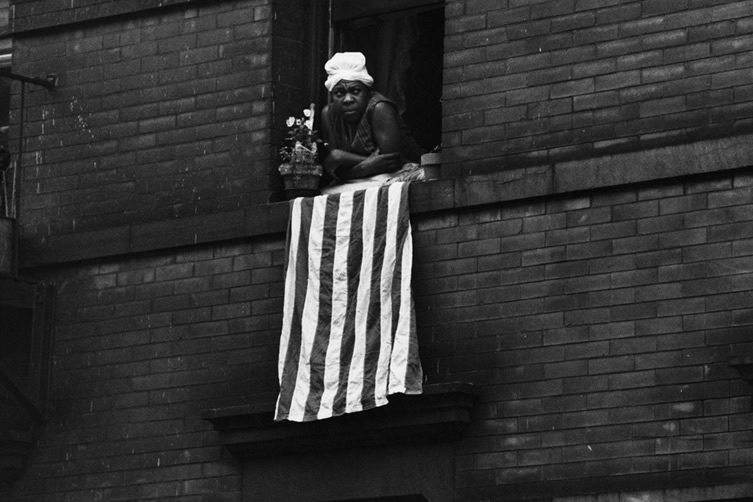 Frank
Davidson
Frank
Davidson
Davidson
Frank
Davidson
Jacques Henri Lartigue (1894-1986)
Lartigue was a candid photographer and started as a boy taking images of middle and upper-class family and friends, his images are snapshots of everyday life. A refreshing change from the formal images of the time. His images are in some ways ahead of there time they show movement and tell stories of everyday life of the upper classes in France at the time.   "I have never taken a picture for any other reason than that at that moment, it made me happy to do so." Jacques-Henri Lartigue. Later in life, he went on to take images of the UK and America. He didn't show his work it was a personal collection until he had a chance meeting with John Szarkowski in 1962 Szarkowski must have realised the importance of the work, this led to an exhibition at the Museum of Modern Art in New York in 1963. His work wasn't influenced by anyone else he became a photographer at the age of six. This led to his own individual style well ahead of its time. Boyd described his work as being in the Van Gogh division.
(https://www.michaelhoppengallery.com/exhibitions/132/overview/ (accessed 16/03/18))
Dench would have liked to have taken this images it is very similar to his style as well as some below.
Jacques Henri Lartigue
A bord du Dahu II, Royan, Juillet, 1926
Silver gelatin print
30 x 40 cm
Edition of 20
Artists stamp on verso
" data-shop_button="" data-artwork_id="9658″ data-artwork_path="artworks/9658″ data-imgwidth="2500″ data-imgheight="1875″ />
Jacques Henri Lartigue
Carnaby Street London, 28th June 1967
Vintage silver gelatin print
30 x 40 cm
Signed in pen on recto.
" data-shop_button="" data-artwork_id="10615″ data-artwork_path="artworks/10615″ data-imgwidth="2573″ data-imgheight="1833″ />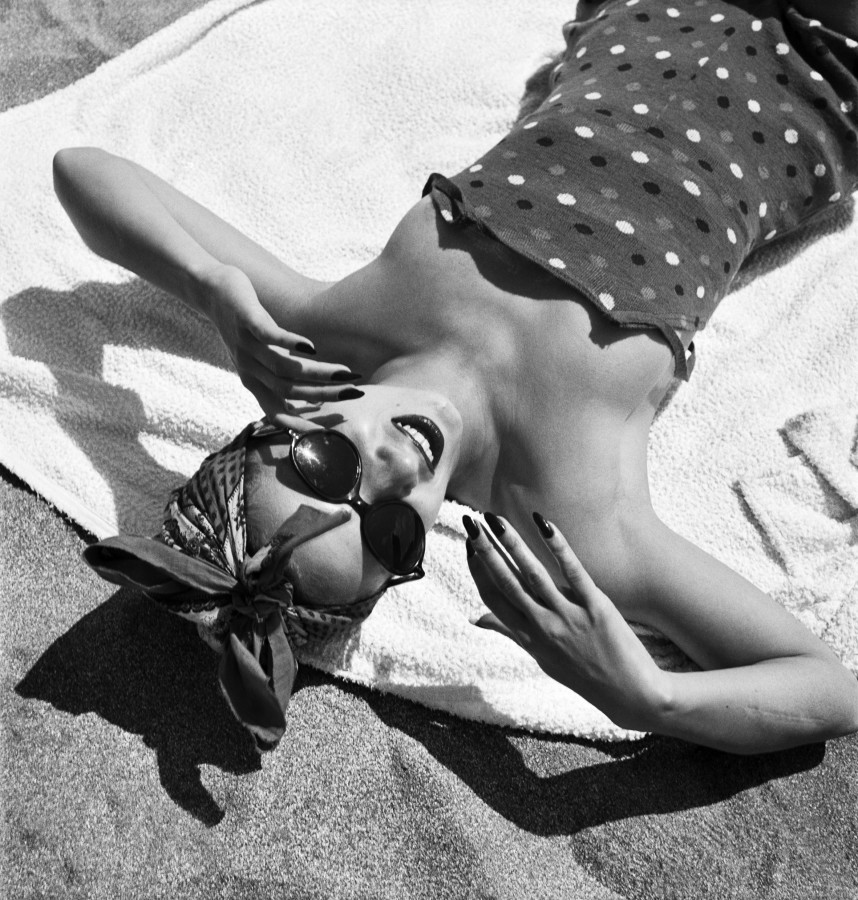 Jacques Henri Lartigue
Coco at Eden Roc, Cap d' Antibes Septembre, 1938
Silver gelatin print
30 x 40cm
JHL Association blind stamp on recto, title stamp on verso, with JHL Association print certificate.
" data-shop_button="" data-artwork_id="9691″ data-artwork_path="artworks/9691″ data-imgwidth="2362″ data-imgheight="2477″ />